Here's how to find out.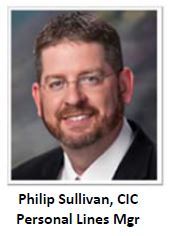 Hiring an uninsured contractor can end up embroiling you in lawsuits and cost you more than you ever imagined. Summer is when we hire contractors for repairs, roof replacements, remodeling, landscaping and other projects for our home or business. These contracting arrangements are often done on a hand-shake or bid estimate rather than a formal written construction contract.
So, what insurance should you require and how can you verify that your contractor has the insurance protection you need?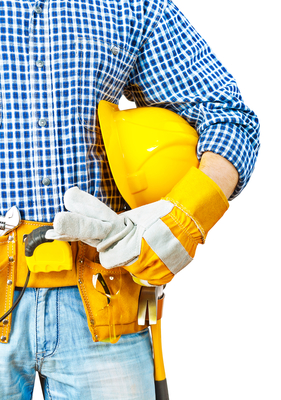 What can go wrong? Plenty!
Contractors, from one-man artisans to big general contractors, are in one of the riskiest business ventures in America. Consider these real-life scenarios if your contractor ...
Digs a whole for the sprinkler system, doesn't block it off and someone falls in breaking their leg (liability for bodily injury).
Pounds a nail in your wall and accidentaly hits a water pipe that floods the basement (liability for property damage).
Is re-roofing your property when his employee falls off the roof breaking his neck and is a now a quadriplegic (no workers compensation coverage).
Doesn't pay for the materials for your project and goes broke leaving you with a half-finished project and a materials lien against your property (no performance bond).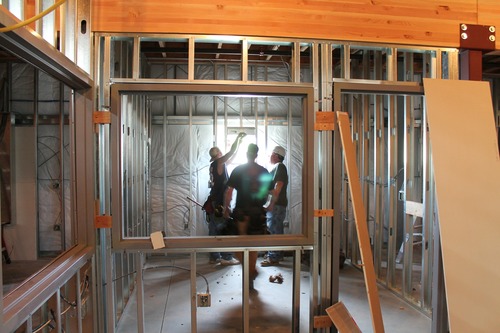 No matter what size the project, property owners should verify that their contractor at a minimum is properly licensed and bonded if required by law, has in-force Commercial General Liability insurance and Workers Compensation insurance (if there are employees), and Auto Liability insurance (if vehicles will be on your premises).
Request Certificates of Insurance
It is usual and customary to request proof of insurances with evidence provided in the form of a Certificate of Insurance from your contractor. DO NOT allow the contractor to start the project until you receive the Certificates you requested.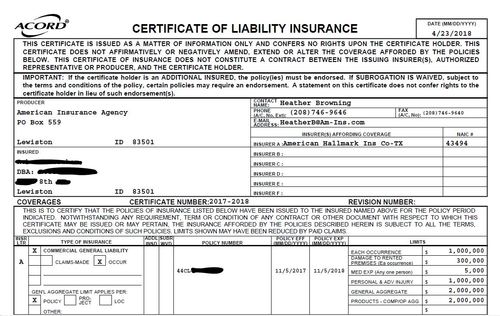 Verifying Licensing and Insurance
Idaho Contractors must register with the Idaho Bureau of Occupational Licenses. No insurance or bonding is required. However, legal contact information and disciplinary documentation is available to the public on-line. Advice on how to hire a contractor and file a complaint is also provided.
o www.ibol.idaho.gov - Click "Search Licenses & Registrations"
Washington Contractors, general and specialty contractors, are required to register and have in-force at all times Commercial General Liability, Performance Bond and Workers Compensation insurance. Consumers can verify this information including filing complaints online.
o www.lni.wa.gov/tradeslicensing click - "Verify a Contractor, Tradesperson or Business Tool"
For more information and free assistance to prevent a claim on your home or business insurance, contact an Agent at American Insurance at LossControl [at] Am-Ins [dot] com or (208) 746-9646.