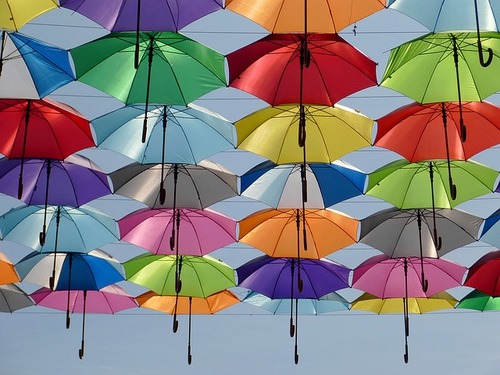 We printed this Q&A column in the Aug. 10, 2018 edition of The Lewiston Tribune.
A: Yes, even in August you may need an Umbrella.

When we talk about an insurance "umbrella", we are referring to a Personal Umbrella Policy that provides an excess layer of liability insurance limit on top of your other personal insurance policies - auto, home, secondary home, boat, RV, ATV, motorcycle, rental properties – anything you own and insure personally.
Summer play may lead to a serious accident that exposes your income, savings, business, real estate assets, and future inheritances to a large negligence claim.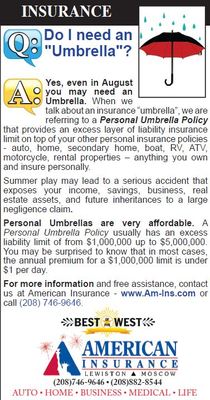 Personal Umbrellas are very affordable. A Personal Umbrella Policy usually has an excess liability limit of from $1,000,000 up to $5,000,000. You may be surprised to know that in most cases, the annual premium for a $1,000,000 limit is under $1 per day.
For more information and free assistance, contact us at American Insurance or call (208) 746-9646.