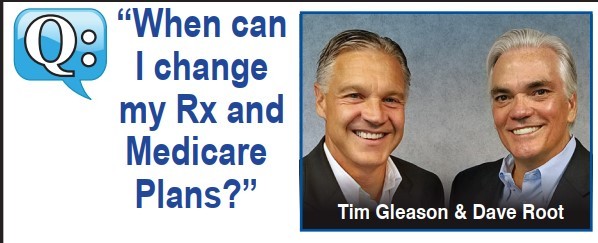 We printed this Q&A column in the Oct. 10, 2021 edition of The Lewiston Tribune.
Q: When Can I Change My Rx and Medicare Plans?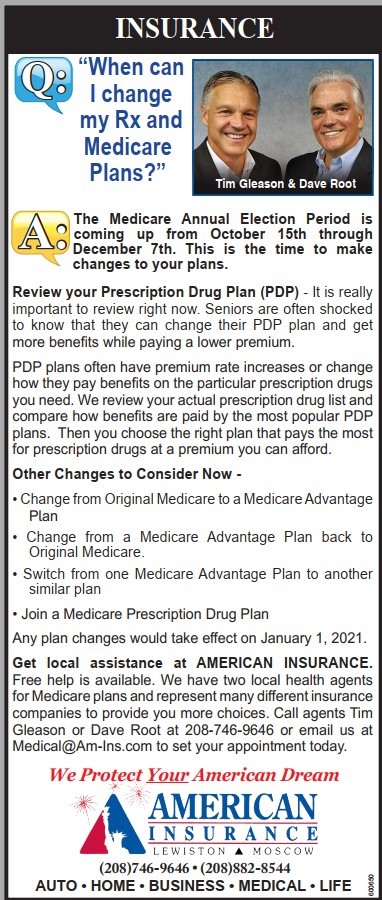 A: The Medicare Annual Election Period is coming up from Oct. 15 through Dec. 7. This is time to make changes to your plans.
*Disclaimer: We do not offer every plan available in your area. Any information we provide is limited to those plans we do offer in your area. Please contact Medicare.gov or 1-800-MEDICARE to get information on all of your options.
Review your Prescription Drug Plan (PDP) - It is really important to review right now. Seniors are often shocked to know that they can change their PDP plan and get more benefits while paying a lower premium.
PDP plans often have premium rate increases or change how they pay benefits on the particular prescription drugs you need. We review your actual prescription drug list and compare how benefits are paid by the most popular PDP plans. Then you choose the right plan that pays the most for prescription drugs at a premium you can afford.
Other Changes to Consider Now
Change from Original Medicare to a Medicare Advantage Plan
Change from a Medicare Advantage Plan back to Original Medicare.
Switch from one Medicare Advantage Plan to another similar plan
Join a Medicare Prescription Drug Plan
Any plan changes would take effect on Jan. 1, 2022.
Get local assistance at AMERICAN INSURANCE. Free help is available. We have two local health agents for Medicare plans and represent many different insurance companies to provide you more choices. Call agents Tim Gleason or Dave Root at 208-746-9646 or email us at Medical [at] Am-Ins [dot] com or contact us online to set your appointment today.