We printed this Q&A column in the Nov. 10, 2021 edition of The Lewiston Tribune.
Q: Are you having your food drive again this year?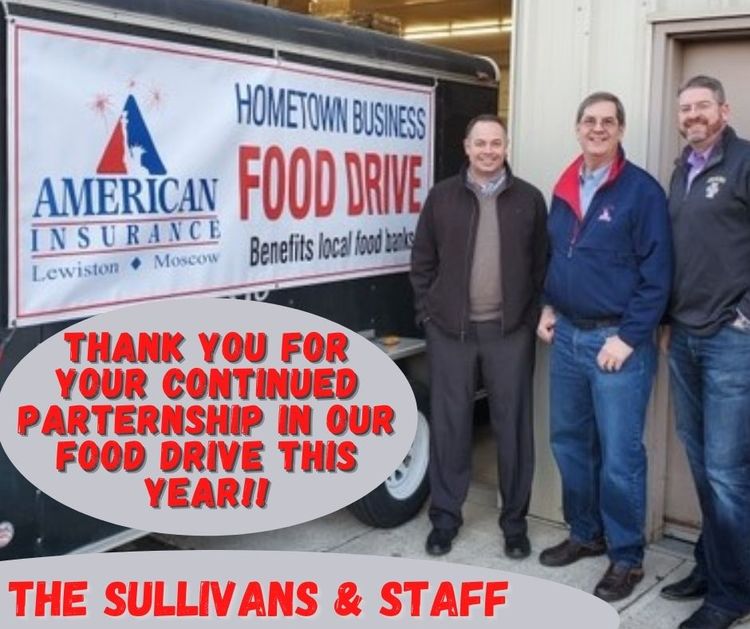 A: Yes, the American Insurance HOMETOWN BUSINESS FOOD DRIVE is coming up next week, Nov 15 – 19! We have partnered with over 60 local hometown businesses and their employees to collect their donations to benefit our local food banks – Community Action Food Bank in Lewiston, Asotin County Food Bank in Clarkston and Palouse Cares in Moscow.
OUR DONATIONS NEEDED: As COVID stimulus runs out, the need is growing. Your food donations help supplement the grocery needs of families so money is left over for rent and they are secure in their housing.
SUPPORT LOCAL GROCERS: Bring food from your own pantry or visit our hometown grocery partners and purchase pre-bagged, discounted food donations - in Lewiston, A&B Foods on 8th St and Thain Rd and Grocery Outlet on Thain Rd; in Clarkston visit Rick's Family Foods on Highland; and in Moscow, the Food Co-op on Washington St.
FOOD COLLECTION: You can purchase and leave your donations at our grocery partners for pickup or bring your food donations to the American Insurance office at 55 Southway Ave, Lewiston or 604 S Washington St, Moscow.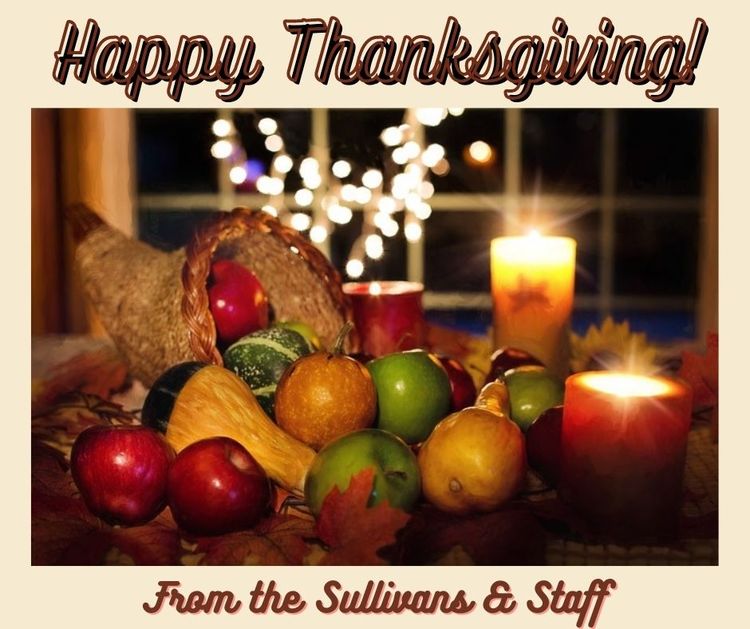 Thanks to all for your donations! For more info call Stephanie at 208-413-6242 or email Community [at] Am-Ins [dot] com.
The Sullivans and staff wish you health and happiness with family as you enjoy the Thanksgiving Holiday!