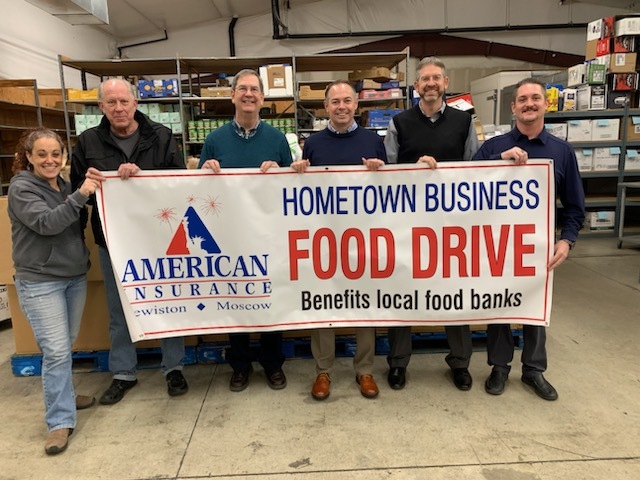 American Insurance has Partnered with more than 70 businesses for the 7th Annual Hometown Business Food Drive. The 8th Annual Event will be announced closer to November 2023.
Related: 7th Annual Food Drive SMASHES previous record
See all the photos of our donors and Partners on our Facebook page, our Twitter account, or our Instagram page, or our LinkedIn page.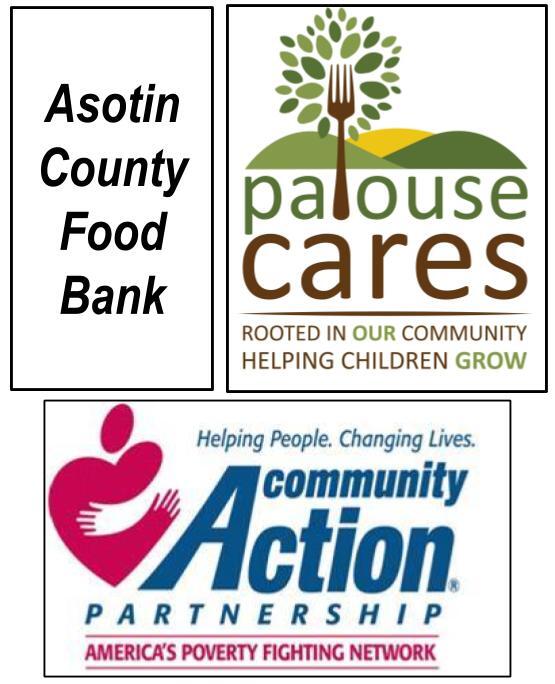 American Insurance created and sponsors the Hometown Business Food Drive, which is now in our seventh year. This drive has become one of the largest drives to support the local food banks including the Community Action Partnership Food Bank in Lewiston, Asotin County Food Bank in Clarkston and the Palouse Cares organization in Moscow.
THE NEED HAS NEVER BEEN GREATER: Post pandemic inflation has severely driven up the costs of food and rent. We all feel the effects but it is really hard on young families, under-employed, the disabled and the elderly. Food insecurity has never been more urgent. Many are forced to pay more rent with nothing left for food. Together, we can continue to make a huge impact on the needs of those living in our local regional communities.
HOW YOU CAN HELP! We collect food from over 50 Hometown Businesses Partners, their employees and individuals. If you own a local business, large or small, we would invite you to Partner with us. If you are an individual, please consider donating a bag of groceries.
SUPPORT THESE PARTNER LOCAL GROCERS: Bring food from your own pantry or visit our grocery partners for discounted bags of food at Grocery Outlet on Thain, A & B Foods on 8th Street or Thain in Lewiston, Rick's Family Foods on Highland in Clarkston, or the Moscow Food Co-Op. You may purchase bags of food and leave them at the store or bring them to an American Insurance office or take your donation to any of our Hometown Business Partners.