1922, October 9: The Mackey-Thiessen Investment Co is formed by A.L. Lyons and O.M. Mackey, principals in the American Bank & Trust Co, to explore the emerging opportunities of real estate, insurance, and consumer loans.
1926, October 10: The name is changed to American Insurance and Loan Co. and incorporation papers filed with the Idaho Secretary of State.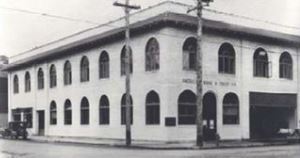 1927, Spring: American Insurance moves to the brand new Carssow building at 9th and Main Street in Lewiston, along with American Bank & Trust Co. The building also has other retail and professional spaces.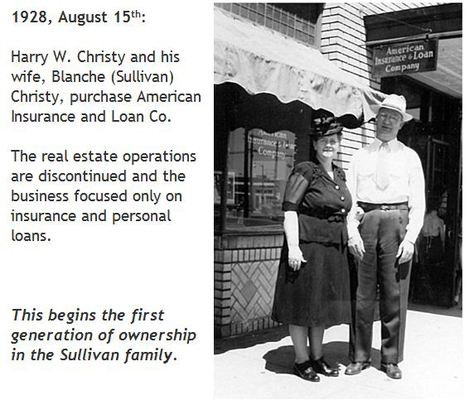 1935, April 15th: Great Western Mutual Association is founded by OM Mackey. Harry W. Christy served as President. The insurance company was successful and active with more than 10,000 policyholders when sold in 1964.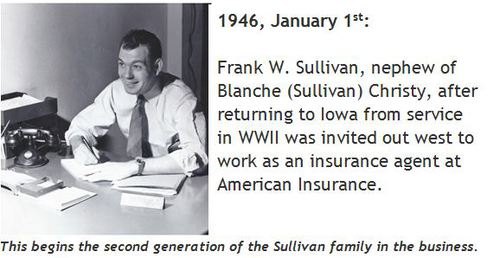 1955: Harry W. Christy retires and personal loan operations are discontinued. Frank W. Sullivan becomes President and manager of American Insurance. Also that year American Bank & Trust Co. sells to First Security Bank.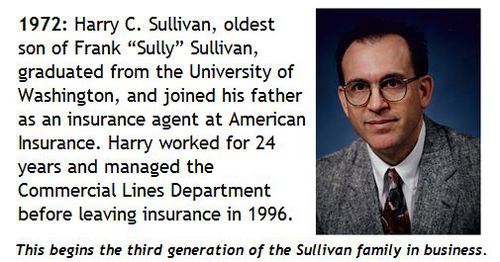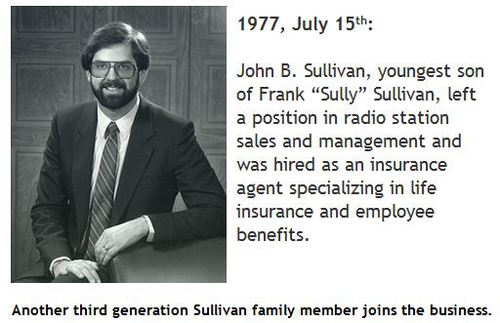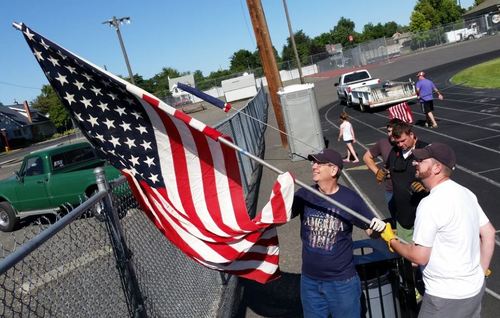 1985: John Sullivan and Ida-Vend Radio connect to start Community Spirit Fireworks organization.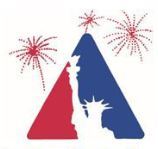 1990: New company logo is launched! The triangular shape contains our American colors of red on the left, white, with a silhouette of the Statue of Liberty in the center, and blue on the right. The Statue of Liberty was a perfect symbol to convey the American strengths of "independence" and "freedom" of choice which matches the advantages we provide our customers as an Independent Insurance Agency. We represent many insurance companies to provide many choices of policies at the lowest prices. The fireworks bursts at top signify our long term sponsorship of the valley's Independence Day Fireworks Celebration.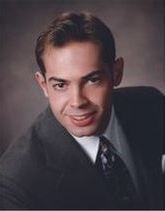 1994, February - Shawn D. Sullivan, son of John B. Sullivan, is hired as an insurance agent after graduation from the University of Idaho. This begins the 4th generation of the Sullivan family in the business.

1996, March: Frank W. Sullivan retires after 50 years and son, John B. Sullivan becomes President of American Insurance managing all operations.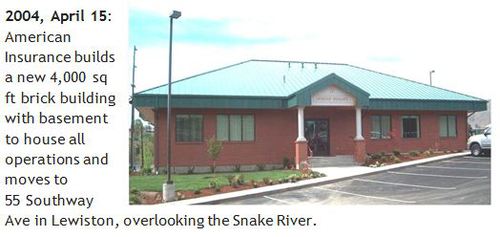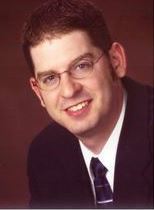 2004, June 28: Philip J. Sullivan, son of John B. Sullivan, is hired as an insurance agent after graduation from the University of Idaho. He is another 4th generation Sullivan family member in the business.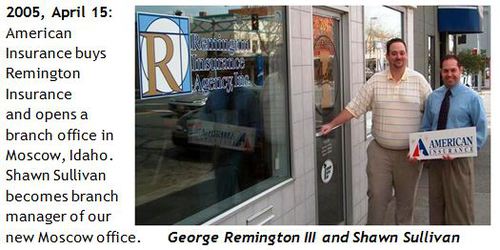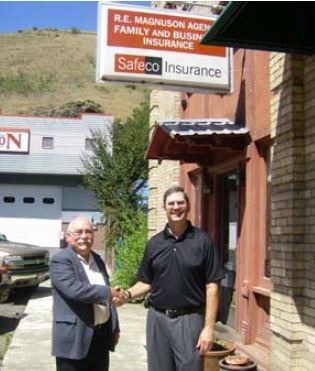 2008, June 1: American Insurance buys the RE Magnuson Agency of Kendrick. The staff consolidates and welcomes these new customers into the Lewiston and Moscow offices.
2010, August 27: www.Am-Ins.com is launched. This website is a "virtual" office providing access 24/7 to - information regarding all our insurance services, instant on-line auto & home insurance quotes, requests for policy services, claim reporting, risk management resources, important insurance news, community events, and FAQ insurance education.
2012, March 23: www.Facebook.com/AmericanInsurance is launched. This "social" medium allows a more personal touch to instantly inform our friends about important insurance issues and the activities of our agency and agents.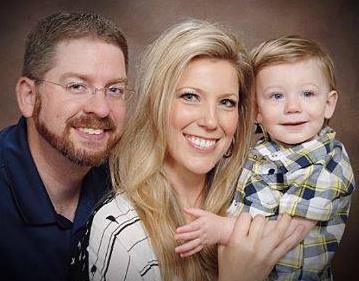 2013: Philip Sullivan promoted to Personal Lines Department Manager
2014, December 1: AMERICAN INSURANCE purchases Bashore Insurance. Tony Bashore, owner of Bashore Insurance Agency of Clarkston selected American Insurance of Lewiston and Moscow as service agents for more than 450 Grange policyholders previously serviced by Bashore. Read more here...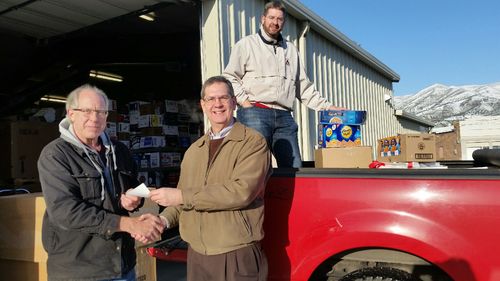 2016: First food drive event is held, including a partnership with 8 other businesses to collect 708 lbs. of food and $500 donation to Community Action Partnership. In 2017, 1,825 lbs. were collected and in 2018, the partnership collected 2,655 lbs of donations. The event continues to grow each year.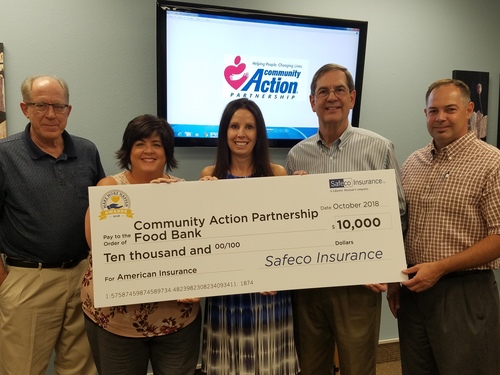 2018: Agency wins Make More Happen Award to provide $10,000 grant from Safeco to the Community Action Partnership Food Banks.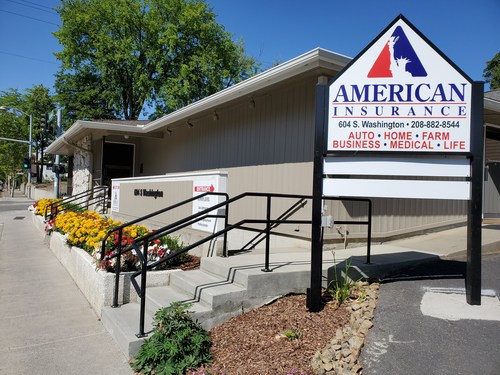 2018: Agency purchases Moscow location to establish permanent second office there.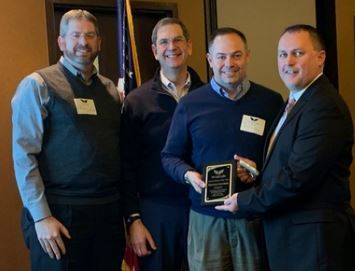 2018: Agency wins Business of the Year for small businesses from the Lewis Clark Valley Chamber of Commerce.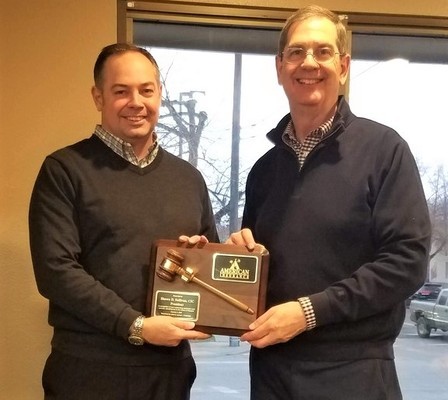 Jan. 1, 2019 - Shawn Sullivan named President of Agency and Philip Sullivan becomes Vice President as John Sullivan moves into role as Chairman of the Agency.
Nov. 1, 2019 - American Insurance acquires clients as Duane Bogar retires from insurance.
Stay tuned for more Agency updates to come!