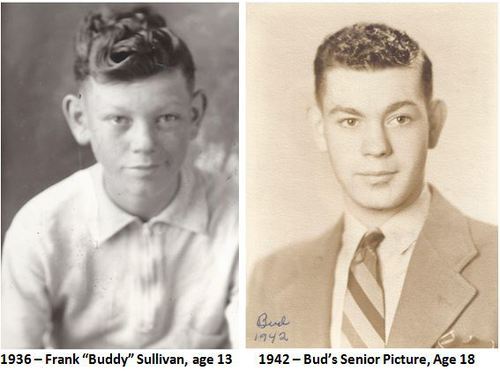 Frank W. Sullivan was born March 12, 1923 on a family farm near the town of Bloomfield, Iowa. He was called "Buddy" when he grew up during the Great Depression as the 4th of 14 children (9 girls and 5 boys -2 boys died in infancy).
Frank is one of "The Greatest Generation" who graduated from high school in 1942. World War II had just begun so he enlisted in the Army Air Corps in May 1942. While in the army he picked up the nickname "Sully" which stuck with him the rest of his life.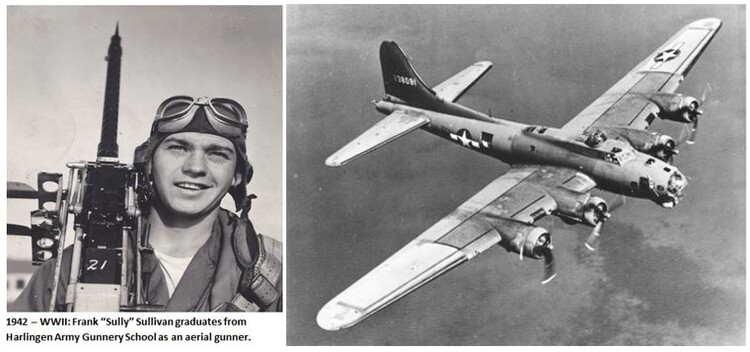 He became a Radio Operator and Gunner on a B-17 Bomber crew. On his 15th mission flying bombing runs over Germany his plane was shot down and he was held as a P.O.W. until the end of the war.
When the war ended, he went home to his new Texas bride, Betty Crawford Sullivan, and was eager to get to work on their "American Dream". Soon after, he accepted an invitation from his uncle Harry and aunt Blanche "Sullivan" Christy to join their insurance business out west in Lewiston.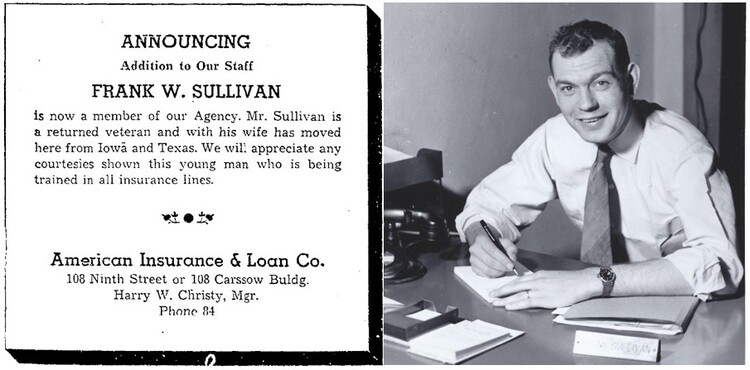 He planted himself at AMERICAN INSURANCE in January 1946 where he sowed seeds of friendship with civic and community service that grew the insurance business over a 50-year career.

Related: Read how Sully became a a civic leader and active community volunteer to help make our valley a great place to live, work and have fun in this story about his work as a Civic Leader & Community Volunteer.
Sully became a successful insurance agent, well-known civic leader and second-generation Sullivan to own American Insurance and serve as President.
SECRET OF SUCCESS
People who knew Sully say he was very personally organized, had a great memory for people, followed through on his obligations and had a fun, engaging personality which helped him excel as an insurance agent. He took the lessons of Dale Carnegie's "How to Win Friends and Influence People" to heart and made them a part of his life (See picture and more info). If your name, business or family member was in the newspaper, he cut it out and mailed it to you a copy with a personal note of congrats. He made sure to remember your name by taking the time to find the connections with other family, people you know or places you've been. He was a good listener and paid attention to what interested you. He always had that latest joke to tell you and put a smile on your face.
DEDICATED OFFICE STAFF
Sully's success was supported by a dedicated staff that worked as a team to deliver excellent customer service. Many came and went of the years but some stayed and made it a career.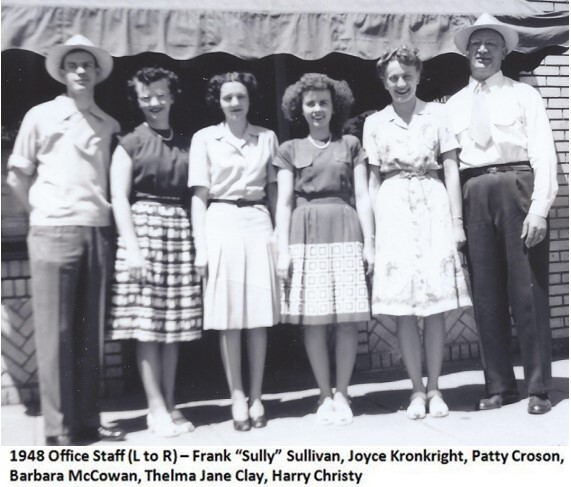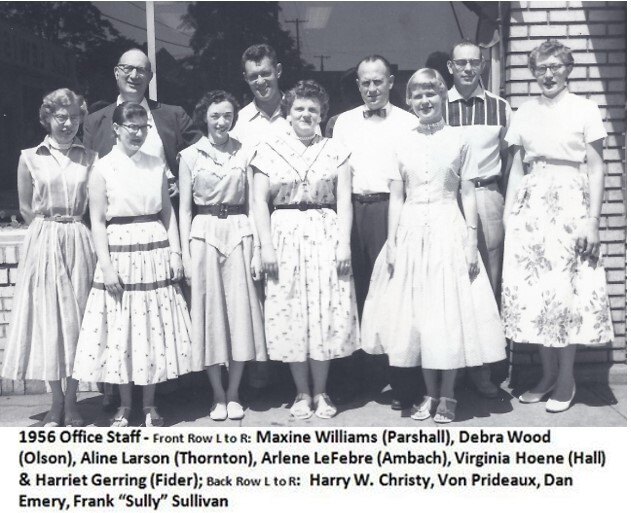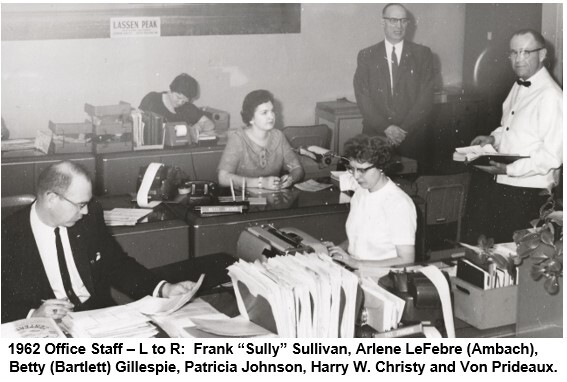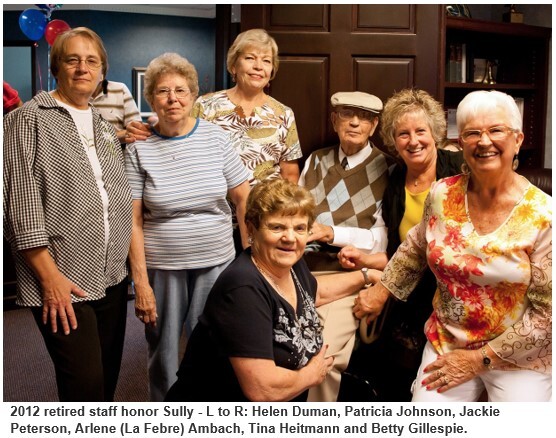 Sully stories – What do you remember about your time with Sully? Were you in any organizations with him around town? We'd love to hear your stories, so contact Stephanie Herbert in our office at (208) 413-6242 or Community [at] am-ins [dot] com to share them with us and possibly our readers.

Related articles