Here are some of our previous newsletters, from 2000-2009, including:

2009 NEWSLETTER -

Read about...
The Ghost of Christmas Past
American Insurance named Safeco's largest Idaho agency
Helpers for All Seasons - Lesha Limitz and Heather Browning featured
Welcome Red Umbrella - Travelers Insurance added
Medicare open enrollment shared
Sully's Sillies
Referral Rewards
2008 NEWSLETTER - Read about...
Good Times & Bad Times - The American Advantage
Welcome Magnuson!
The Quiz - UM/UIM
Medicare Annual open enrollment period
Email us!
Uninsured motorist coverage - New Idaho mandated coverage effective 1/1/09
Free lunch?

2007 NEWSLETTER - 85 year anniversary edition - Read about...
85 year celebration & Holiday Open House
Jackie Peterson's retirement
Insuring the unusual in the LC valley
Wife Stealing - Can you insure against it?
Welcome Levi Sullivan
When insurance companies compete, you win!

Pictures of our 6 agents from 10 years ago
2006 WINTER NEWSLETTER - Read about...
Safety and security
Identity theft - A new "Crime of the Century" announced and prevention tactics.
Guarding your personal data
So many ways to pay
Medical Plan Answers
You know you are living in 2006 when ....
2005 WINTER NEWSLETTER - Read about...
Moscow location added - Purchase of Remington Insurance Agency adds second office.
Moscow staff introduced
Medicare Part D explained
2005 compared to 1905
$4 billion for frozen pipes

2005 FALL COMMERCIAL LINES NEWSLETTER - Read about...
Patricia Johnson retires after 38 years

Welcome Shirley J. Loss, CIC, CPIW - New Commercial Lines Manager named

2004 WINTER NEWSLETTER - Read about...
New people, new companies, new choices

Staff members'experience in industry - Welcome to Philip Sullivan, Mike Everett and Lisa Gludt

Politics and Medical Insurance
Building dedication to Frank "Sully" Sullivan
2004 Hurricanes break records for payouts
2004 SPRING OPEN HOUSE NEWSLETTER- Read about...
Let's Celebrate - Open house invitation for 1-5 p.m. April 15
Ribbon cutting - Retired Agency President Frank "Sully" Sullivan honored
Contractors, artisans and suppliers listed
New people, new companies, new choices
2003 WINTER NEWSLETTER - Read about...
New office building and new chapter - Including agreement, Ground Breaking Ceremony, contractors and other service providers

Market review & forecast
Group Medical overview
Allied Insurance: Success Story
Helping Hand Award given
Annuities overview
Stella Award winner for the year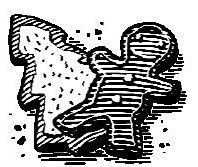 2002 FALL NEWSLETTER - Read about...
Peace on Earth, Goodwill Toward Men
Questions? We've got answers!
Mold! Black death for homeowners insurance.
What is CIC?
Privacy information
Staff contact information

2001 WINTER NEWSLETTER - Read about...
United We Stand!
Staff contact information
World Trade Center impact on insurance consumers
Credit scoring - Key to affordable insurance
Term life insurance quotes
Let's work together
IRA information
Medical insurance information
2000 WINTER NEWSLETTER - Read about...

Website under construction

Email addresses shared

Website explained

Holiday websurfing links

New phone system announced

Agency services outlined
And, come back soon to find even more past newsletters from our archives!

More archived newsletters