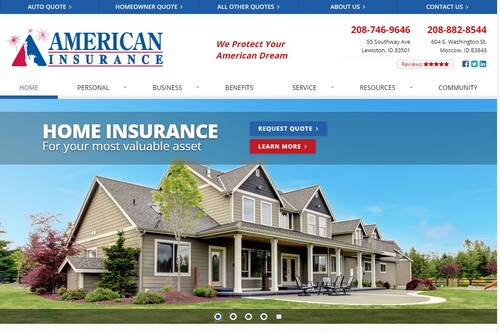 We want to introduce our new website to you, and help you find your way around our site. Each tab heading contains a wealth of convenient and useful information. 24/7 you can make a payment, file a claim, request policy changes, order auto ID cards and more. Here are the details of what you can find online.
We want to hear from you! How do you think our new website looks? Is there anything that we could do better to help you use it? Find our website feedback form here.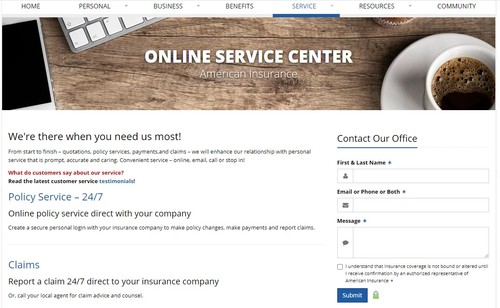 Visit our Online Service Center at www.Am-Ins.com/service-center for 24/7 services.
1. Service Center 24/7 –
2. Resources / FAQ information – Visit www.Am-Ins.com/FAQ for info on claims, coverage and safety articles:
3. Resources / News stories – Visit www.am-ins.com/news to find current information about insurance, how to save premium, safety trends, our events, staff updates, and more.

4. About Us tab – Visit www.am-ins.com/about to learn more about us, including:
Staff directory – Find out more about your Agent, your CSR and our Admin staff members, including direct phone numbers and email addresses.
Company partners – The many companies we represent in our Agency.
Our History – Did you know we have been in the LC Valley since 1922?
Brochure – See our Agency Brochure
Mission Statement – We're more than Independent …
The American Advantage we offer to you
5. Contact Us tab – Visit www.am-ins.com/contact to find our address, phone number, hours, to request an appointment, or just send a simple message.
What do you think about our updates on our website? Contact us online here and let us know what you think about our changes!